Preface First
This is a debugging block
Preface Second
This is a debugging block
Preface Third
This is a debugging block
Post Content First
This is a debugging block
Post Content Second
This is a debugging block
Real Estate Farms Ranches
Content
This is a debugging block
Are you the outdoor type?  Do you like adventure?  Does the heat at the beach get you down? Tired of the...
 A mountain farm ready to expand or turn into an eco-resort. Finca la Justina is located in the mountains of...
Located 1/2 way between Playas del Coco and the Airport this property is ideally located.  Situated on 1 ha (...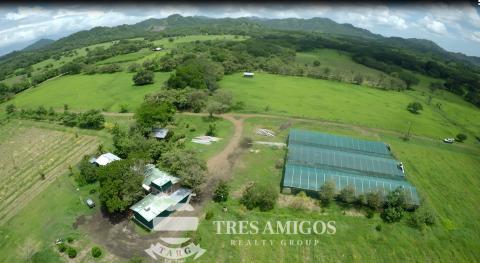 The farm is located in Filadelfia, Guanacaste, Costa Rica on 73 hectares (182 acres) less than 20 minutes to...
Imagine riding your horse from the high plateau overlooking the ridge of the majestic Guanacaste Volcanoes...
CANAS FARM – 410 ACRE RANCH WITH 13 ACRE HOME SITE WITH NEW 3,500 SQ FT. HOME. 4 BEDROOM PLUS STUDY/OFFICE....
In northwest Costa Rica, about 30 miles from the Pacific Coast and Liberia International Airport, this ranch...
Hacienda La Carana is a 456 hectares ( 1126.8 acre ) farm located 5 kilometers south from Liberia downtown...
Postscript First
This is a debugging block
Postscript Second
This is a debugging block
Postscript Third
This is a debugging block
Postscript Fourth
This is a debugging block